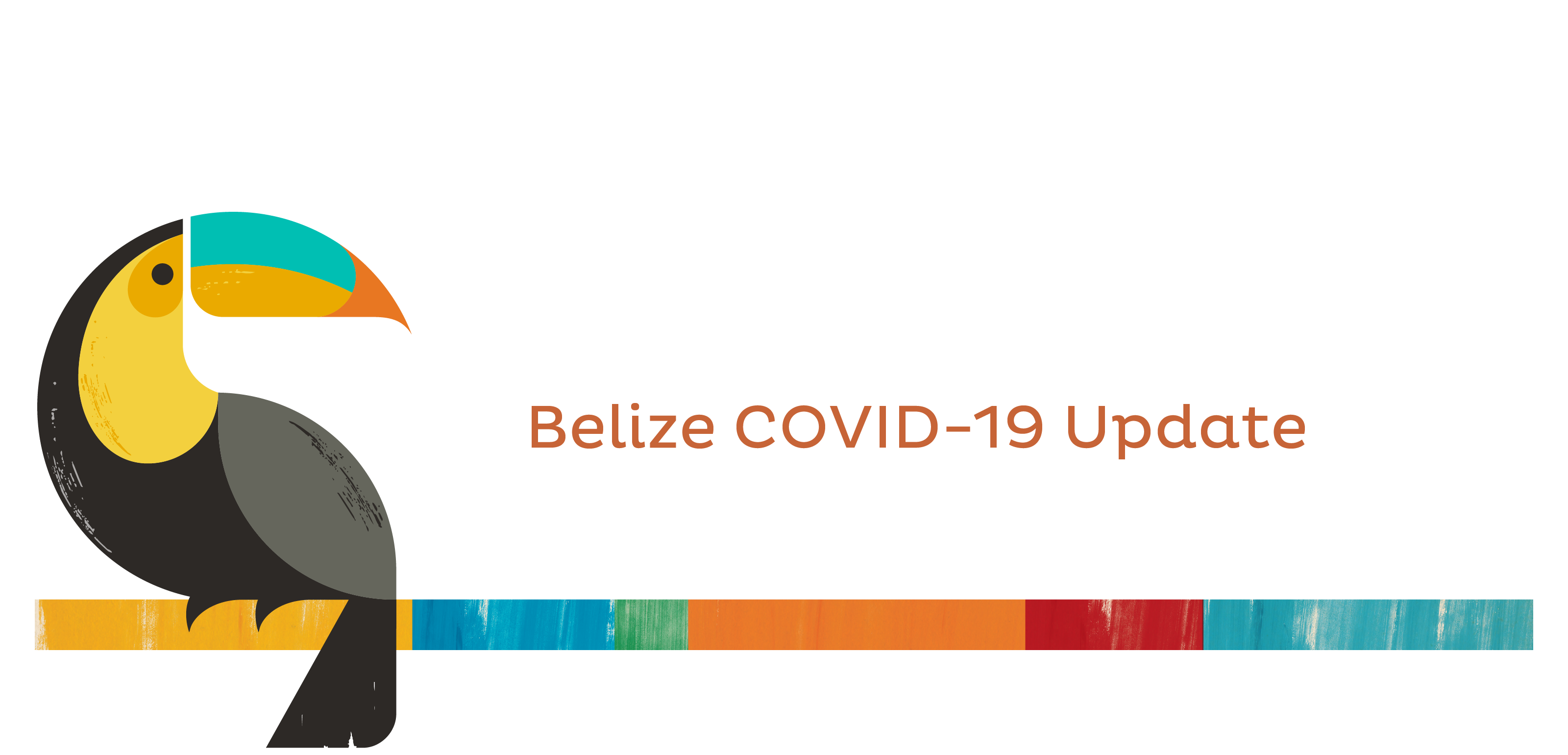 In an effort to keep the general public informed, the Ministry of Health has been providing regular updates on continuing developments with respect to COVID-19.
Keep up to date with official news and advisories regarding the COVID-19 pandemic.
COVID 19 FAQs
Updated  May 5, 2020
WHAT IS COVID-19?
COVID-19 is the name given to a new strain of virus of the Coronavirus family. This type of Coronavirus is a type of virus that causes flu-like illness and as well it can affect the airways and lungs.  Early symptoms include fever, sore throat and a cough that can appear between 2 and 14 days after being infected. Symptoms can be mild to severe.
HOW CAN I PROTECT MYSELF AND FAMILY?
It's still cold and flu season, and the same practices that stop the spread of these common illnesses are recommended.
Avoid close contact with people who are sick.
Wash your hands with soap and water regularly for at least 20 seconds. Alcohol-based hand sanitizers with at least 60% alcohol are also effective.
Try not to touch your eyes, nose, or mouth with unwashed hands.
Stay home when you're sick (except to get medical care). Keep sick children home from school or day care.
Cough or sneeze inside your elbow or into a tissue, throw away and wash your hands afterward.
Clean and disinfect frequently touched objects and surfaces.
Get plenty of rest, drink plenty of fluids, eat healthy foods, and manage your stress
If you are sick yourself, stay away from others. Contact your health-care provider ahead of time so you can be safely assessed.
WHAT IS THE STATUS OF COVID -19 IN BELIZE?
To date, Belize has had 18 confirmed cases, 16 of which are fully recovered with no present active cases.
IS THERE A VACCINE FOR COVID-19?
There is currently no vaccine for coronavirus (COVID-19). The virus is new and requires its own vaccine to be effective.
Simple hygiene measures like washing your hands often with soap and water and avoiding people who are unwell can help stop viruses like COVID-19 from spreading.
ARE ANTIBIOTICS EFFECTIVE IN PREVENTING AND TREATING COVID-19?
No, antibiotics do not work against viruses, only bacteria.
The new coronavirus (COVID-19) is a virus and, therefore, antibiotics should not be used as a means of prevention or treatment.
However, if you are hospitalized for COVID-19, you may receive antibiotics because bacterial co-infection is possible.
WHAT DOES SELF-ISOLATING MEAN?
Self-isolating means that you need to stay indoors and avoid contact with other people for at least 14 days. The following advice is recommended even if you do not have any symptoms.
Stay at home
Stay away from other people
Stay in a well-ventilated room with a window that can be opened
Ask friend or family members to assist with getting groceries, medicine, etc and make sure they leave the items outside so that you do not have contact with them
Make sure you tell delivery drivers to leave items outside for collection
Clean toilets and bathrooms regularly
Use separate sheets and towels from anyone else in the household, wash and change them regularly
Wash crockery and utensils thoroughly with soap and water
Stay away from your pets – if unavoidable, wash your hands before and after contact
Do not invite visitors to your home or allow visitors to enter
Do not go to work, school or public areas
Do not share dishes, drinking glasses, cups, eating utensils, towels, bedding or other items with other people in your home
WHY IS 14 DAYS REQUIRED FOR SELF-ISOLATION?
Evidence suggests that the incubation period for COVID-19 is 14 days. During this time, an infected person will begin to display symptoms and will be able to transmit the virus to others if they are not isolated.
ARE FACE MASKS USEFUL FOR PREVENTING COVID-19?
Face masks have a role in stopping people with coronavirus from spreading the virus but they stop working after a short period of time. There is very little evidence that use of face masks may prevent healthy people from contracting coronavirus. Masks will be provided by the Health Service Authority free of charge to those people entering their premises who have respiratory symptoms.
WHAT SHOULD I STOCK UP ON?
It is best to prepare in case you need to self-isolate by ensuring you have at least two weeks' supply of pain relievers such as Tylenol or Paracetamol (acetaminophen), soap or hand sanitizers, tissues, food, water and other items that will ensure your comfort while you are at home.
WHERE CAN I GET OFFICIAL INFORMATION ON COVID -19?
The public is reminded that the Ministry of Health is the official source of information. Any questions, concerns, information or clarification on rumors should be channeled through the desk of the Information Officer at the Ministry of Health at e-mail [email protected] or phone number 828-4450, 0800-MOH-CARE. Persons can also contact the Ministry via its Facebook Page, Ministry of Health Belize, www.covid19.bz, the Office of the Director of Health Services and the Government Press Office.
WHAT IS THE STATUS OF SOCIAL GATHERINGS?
Social gatherings are limited to 10 persons or less. This includes wakes, funerals, weddings, and other social events.
ARE THERE ANY RESTRICTIONS ON BUSES?
There are some bus lines that are still operating but protocols have been put in place that both the bus companies and passengers must adhere to:
Transportation by bus is limited to the seating capacity of the bus.
Bus operators must ensure that buses are properly and regularly sanitized.
Prior to boarding any bus at a terminal, passengers must wash/sanitize their hands.
IS THERE A LIST OF BUSINESSES THAT ARE CLOSED AT THIS TIME?
Yes. The following establishments will be closed until further notice–
casinos and gaming establishments;
spas, beauty salons and barber shops;
gymnasiums (gyms), sporting complexes;
discotheques, bars, rum shops and night clubs;
restaurants, saloons, diners, and other similar establishments, provided that restaurants, saloons diners and other similar establishments may operate to offer take out services only;
any other establishment or business designated by the Quarantine Authority by Notice published in the Gazette.
What are the Social Distancing protocols that are presently in place for business establishments?
All business establishment are required to:
ensure that all customers and staff maintain physical distancing of no less than three feet (3ft.) in or outside their business;
determine the number of persons that may be permitted in the establishment at any one time;
place distance markers three feet apart, indicating where each customer must stand on a line at a check out point;
place distance markers three feet apart on the outside of the establishment, indicating where customers must stand while waiting to enter the establishment.
Are there any restriction on social activities?
Yes, there are restrictions in place. Persons are not allowed to host nor attend:
a private party which includes any person from outside of the immediate household of the house occupant;
a recreational or competitive sporting event;
a wedding which hosts ten or more persons other than the bride, bridegroom, official witnesses and the marriage officer;
a banquet, ball or reception;
any social event;
any other ceremony of public worship in any facility or public place which involves the participation of any member of the general public or a congregation;
a funeral, except ten members of the immediate family and at least one officiant and essential mortuary staff; or
a meeting of a fraternal society, private or social club or civic association or organization.
CAN I STILL TRAVEL TO BELIZE?
At present Belize's borders are closed. However, Belizeans, diplomats residing in Belize, and foreigners with legal residency in Belize are allowed to enter. Please be aware that those seeking entry to Belize may be subject to a period of 14 days in quarantine. Those allowed to return are asked to take seriously the instructions to isolate themselves for 14 days to prevent possible transmission of COVID-19.
The Philip S. W. Goldson International Airport is closed.
No restrictions have been placed on incoming or outgoing freight and cargo at the borders or at the Belize Seaports.
All cruise lines have paused operations for 30 days.