Tourism and Health Program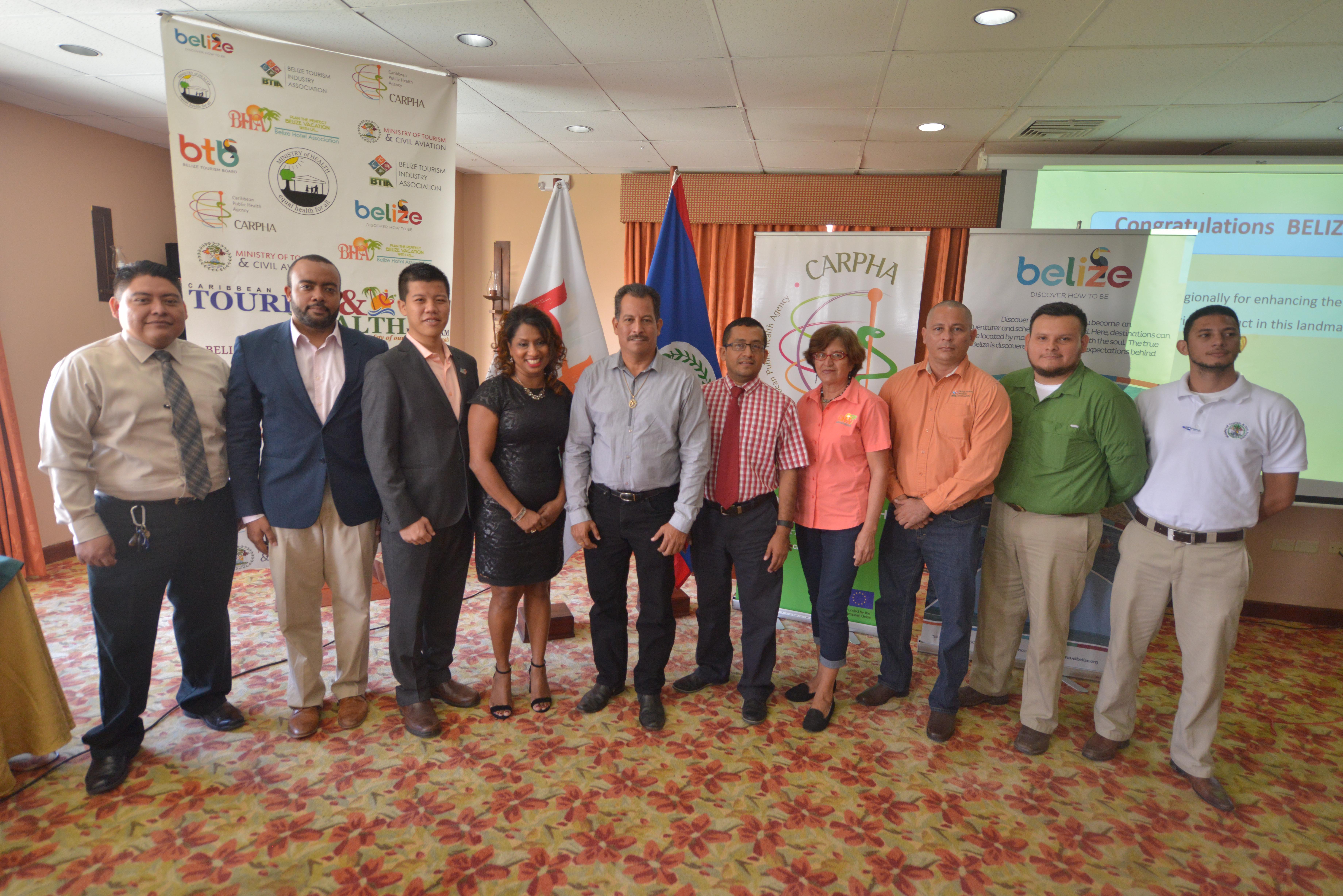 Tourism and Health Program
The Belize Tourism Board (BTB) in collaboration with the Ministries of Tourism and Health and Caribbean Public Health Agency (CARPHA) are pleased to announce the launch of a national Tourism and Health initiative to enhance the health and well-being of its foreign and local traveller experience while promoting sustainable and profitable tourism. Belize is one of six Caribbean countries that will benefit from this project funded by a grant from the Inter-American Development Bank (IDB). The project will be implemented from 2016-2018 by CARPHA, through its regional tourism and health program, in collaboration with Caribbean Tourism Organization (CTO) and Caribbean Hotel and Tourism Association (CHTA) along with Private-Public Teams in each country. Along with the Chief Medical Officers or Permanent Secretaries of Tourism in each country, these organizations will comprise the Regional Project Steering Committee.
GOAL:
To Improve the health, safety, quality and sustainability of the Caribbean tourism industry and thereby contribute to the industry being more competitive, resilient and sustainable.
STRATEGY:
Integrated Health, Safety and Environment management approach of combining training, surveillance, monitoring and response, standards implementation and research to address the critical link between health and tourism.
COMPONENTS:
Surveillance: Tourism Health Information, Surveillance, Monitoring – Tourism and Health Information System (THIS)
Capacity building: Food & Environmental Safety Training & Certification
Standards: Health, Safety & Environment Standards & Certification
Healthy workforce: Health and Safety in the Tourism Workplace
For more information on the initiative and the Tourism & Health Information System, please visit http://this.carpha.org/