Online Payment, Invoicing & Real Time Account Information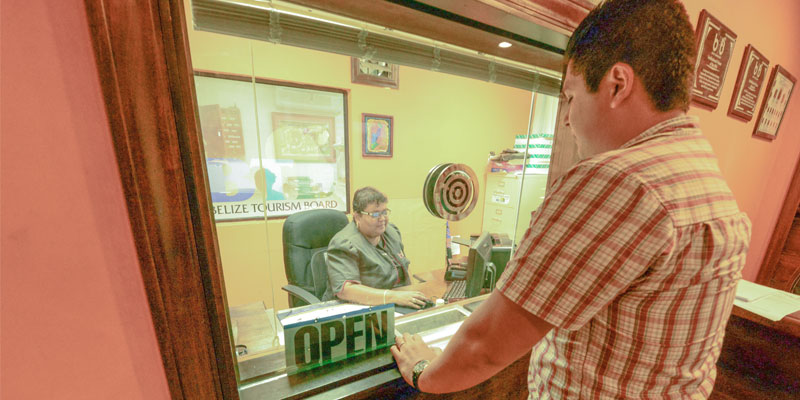 The Belize Tourism Board (BTB) is pleased to inform you of the initial steps we are taking to improve our services to you. With the changes in technology and growing demand of the industry, we are cognizant of the necessity to continuously improve on efficiencies as we work together in this vital and important tourism industry.
The BTB has made it a priority to offer online business options and more real time account information to you, our industry partners. These improvements will be implemented in phases and we are delighted to announce this first phase which becomes effective April 2017 and involves the following.
You will now receive an invoice for any transaction you conduct with us, a receipt for any payment made towards the invoice and monthly statements of your account. We sincerely believe that this will prove beneficial for both you the stakeholder and us; as this new automated process provides transparency, accountability and keeps you updated on your account balance.
In an effort to ensure that we transfer accurate account balances to our automated online system, and as a part of the implementation of our Invoicing Module, the accounts of Hoteliers who have unpaid balances at March 31, 2017 will be reviewed individually by our Audit Team, before it is transferred to this new system.  Therefore, effective the beginning of April, all account balances will initially reflect a "Zero" balance. However, upon completion of the accounts review, all unpaid balances will be transferred to your automated account and reflected on your monthly statement.
Your Control Number, which is your unique identification number, will be provided to you on your Invoices, Receipts and Statements.  We ask that you utilize this control number when submitting your monthly tax return, when making payments and on any other form or correspondence with the BTB. Your Control Number assists with ensuring that your information is posted correctly to your account, as it differentiates you from other tourist accommodations, especially those with similar names.
Our soon to be revealed second phase will showcase even greater enhancements, as we launch our online payment options via the local banks. These efficient, resourceful and advanced initiatives will undoubtedly provide you with the ease and convenience that will prove to be time saving and cost effective for you. The further development of our automated system will include:
An online portal for the input and filing of tax declarations and tax returns; guest registrations, online payments and viewing of account information.
Over the counter bank payments at the bank of your choice.